If you're a member who barely spends time in the public server, you will lose your admin without warning. There are way too many players who I notice are jumping around servers while letting their "home" server die out. I know there are also those of you who play in other servers but spend a fair time in our public; you are excluded from this. However, those I barely ever seen in the public will lose their admin without exception. I'm sorry, but this has become a little ridiculous.
Attention! You are not logged in.
---
So, Who Are We Anyway?

Originating in late 2011 dyN started from a group of close friends who at the time spent countless hours playing condition zero. In 2015 we noticed condition zero was dieing out and this lead us to transfer our community to 1.6. Our main goal was proper staffing and quality servers. Being as how the HL1 games are not as popular as the source engine games we set out on a mission to build a foundation and reputation that would make us stand out from the other communities. We're trying our best to provide an environment of casual, classic, and fun cs 1.6. For anyone who loved playing cs 1.6 back in the day our community is the place where you want to be. We've poured a lot of effort into setting up our forum system making it easy to navigate, before you continue you may want to register or login to experience everything our website has to offer.
Quality Over Quantity!

There is a fine line between quality and quantity and over at DynastyGamers we focus only on quality. All servers run on their own seperate boxes to minimize performance failure. All server box kernels are tweaked to 1000 FPS to provide better hitbox registery. In addition, all servers are tweaked to be prioritized over other services on the operating system.
---
Founders




---
Purchase Our Admin!

Helping us keep our servers clean of cheaters is our #1 priority. We have already built a strong team of server admins, but we could always use more help! We sell our server ADMIN packages for $15 (180 days). Our ADMIN is only for sale for STEAM users, we will not accept payment or negotiate with anybody who is using non-steam clients.
---
Become Part Of The Team Today!

We are always looking to grow our community, and this is your opportunity to join us and grow with us! Applications can be filled out by clicking the "Join us button on the navy blue navigation that runs horiztonally across the top of the forum page. We generally respond to all applicants on the same day of submission. Don't be shy, submit an application and become a part of our growing community!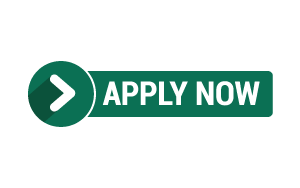 This board has no forums. Or you must be logged in to view them!
Who is online

In total there are 4 users online :: 1 registered, 1 hidden and 2 guests (based on users active over the past 5 minutes)
Most users ever online was 35 on Wed Dec 14, 2016 6:17 am

Legend: Registered users, Long Term Donors/Supporters, Server Admins, ● dyNasty Trial Members, ● Inactive Staff Members, ● dyNasty Junior Staff, ● dyNasty Senior Staff, ● dyNasty Veteran Staff, ♥ dyNasty Ladies, ● dyNasty Scrim Team, ● dyNasty Moderator, ● dyNasty AmxBans Management, ● dyNasty Co-Leader Staff, ● dyNasty Leader Staff, ● dyNasty Management

Statistics

Total posts 11020 • Total topics 1500 • Total members 893 • Our newest member kumquat